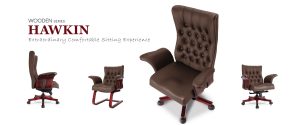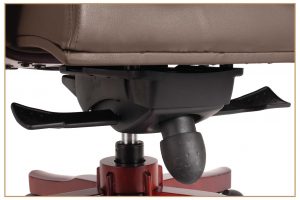 Point "synchronized" technology making it possible to achieve perfect balance in every seating position.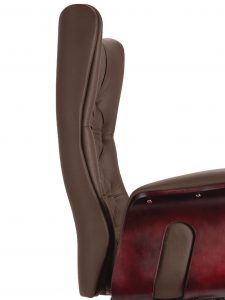 Curves and contours of impeccable craftsmanship ensure correct posture, perfect combination of aesthetics design and comfort.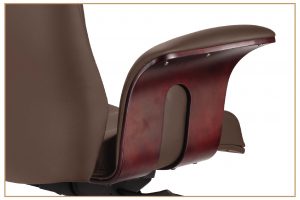 Moulded "wooden" armrest with upholstery cushion.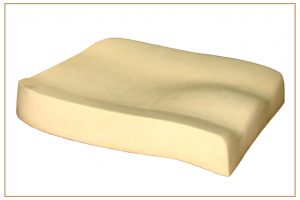 High density moulded injected foam.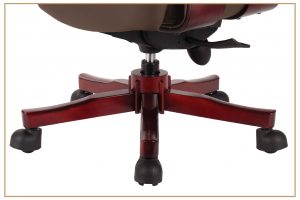 Wooden base with heavy duty castor.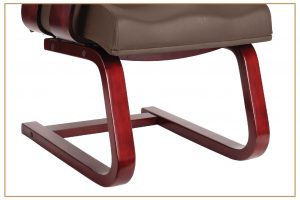 Wooden cantilever base for visitor chair.