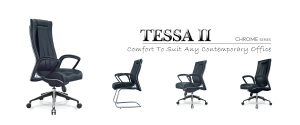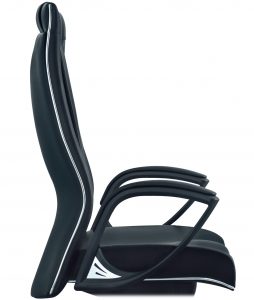 Stylish "chrome" trimming line to form the core design concept.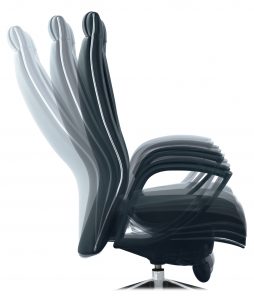 Point synchronized technology incorporated for ultra ergonomic comfort. Able to achieve perfect balance in every seated position.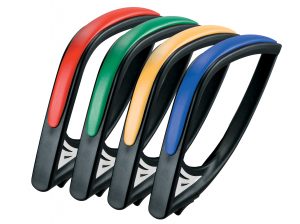 Our own moulded design stylish armrest with upholstery armpad.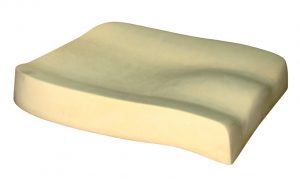 High density moulded injected foam.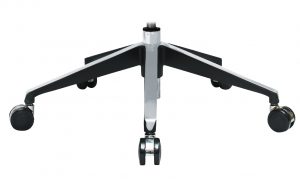 "Two Tone" aluminium rocket die-cast with side epoxy black chair base.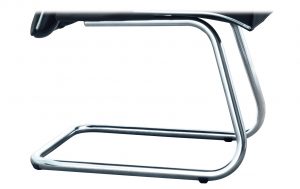 Chrome cantilever base for visitor chair.